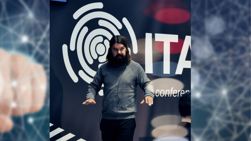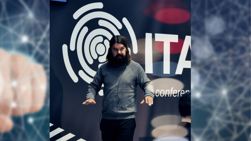 An Introduction to Residuality Theory
Løsnings- og integrasjonsarkitektur - SØ
Tue 22. November 2022
Rebel, Universitetsgata 2 - Oslo
Free network meetings - one of the many member benefits of Den norske dataforening.

See more information about membership here!

All non-members can attend 2 networking meetings for free! Select the "Prøvetime" (Trial session) ticket in the ticket section to get a taste of what membership in the Data Association can offer you in terms of job-relevant networking and professional updates on the latest in the IT industry. Here you meet industry professionals who share their experiences and are passionate about what you are interested in - and maybe you will meet your next colleague? If you have used up your trial hours, you can register by selecting the "Registration" ticket.

Ordinary price for non-members is NOK 500 incl. VAT.


Privacy

The Norwegian Computer Association collects your name, mobile number and e-mail in connection with registration, so that we can contact you about your participation. If you make use of trial lessons, you agree that the Norwegian Data Association can contact you about membership.

Name, position and company name will appear on the participant list which we share with the speaker and the subject group, so that the content can be adapted to the participants. Contact information is never shared with third parties.